steinbergers currently available for sale from headlessusa
Below are the vintage Steinbergers we currently have listed for sale on eBay and Reverb. You may click on a photo for a larger view. If you are interested or have any questions at all, please
CONTACT US
with the model and serial number of the guitar in question. All prices do not include shipping or sales tax (if applicable).
NED'S 1ST PROTOTYPE GRAPHITE BASS - $34995
Do you recognize this handsome young man? No, he is not that famous X-rated star, "Buck Naked". Available now at HeadlessUSA is the world's rarest Steinberger prototype bass. This bass was Ned's earliest attempt at a carbon-graphite, neck-through-body bass guitar. This instrument will most certainly one day reside in a museum, as it exhibits Ned's earliest concepts of a totally new and breakthrough design for the electric solid-body bass. We've named it the "Platypus" because it's so unusual in appearance, yet, one can see Ned's imagination at work, as he re-thinks all of the most critical factors in modern electric bass design.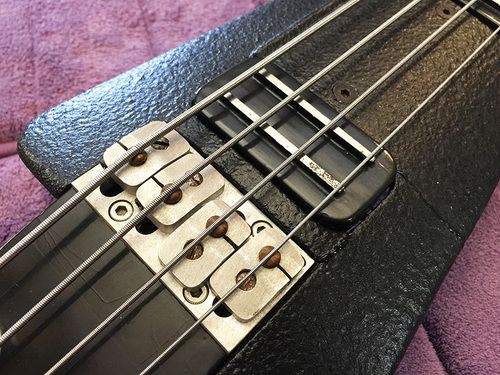 Amazing. To our knowledge, a one of a kind factory Steinberger Custom Shop GM1TA. From the original owner and never really played. A dark see-thru charcoal finish. Multi-ply body binding with figured maple top and gold logo.
It doesn't get any better. An original Newburgh, NY USA-built, fully restored Steinberger GL2T. A gorgeous guitar in near-mint condition...
GL2 HARDTAIL #1788 - $4995
Extremely rare and amazing GL2 hardtail in near-mint condition. This is one of the earliest Steinberger GL2 guitars built at the Steinberger Sound factory in Newburgh, NY in the 1980's. Many Steinberger collectors and aficionados feel that these hardtails have by far the best tone and sustain of any of the GL guitars. A perfect premium grade brass bridge combined with the one-piece carbon-fiber neck-thru-body construction give this guitar incredible solidity, sound and character. It "sustains for days".
A stunning left-handed Steinberger L2 Brooklyn labeled bass. Original lefty L2 basses are very scarce and to find one in this condition is amazing...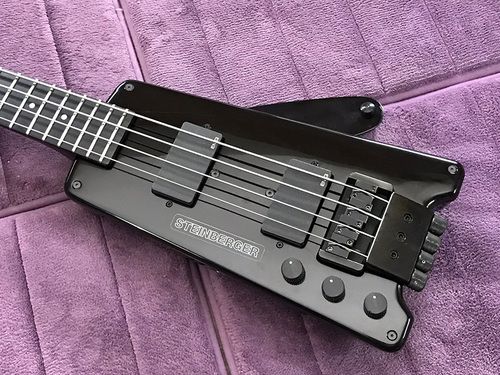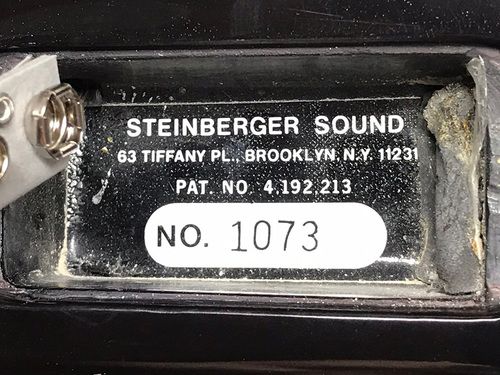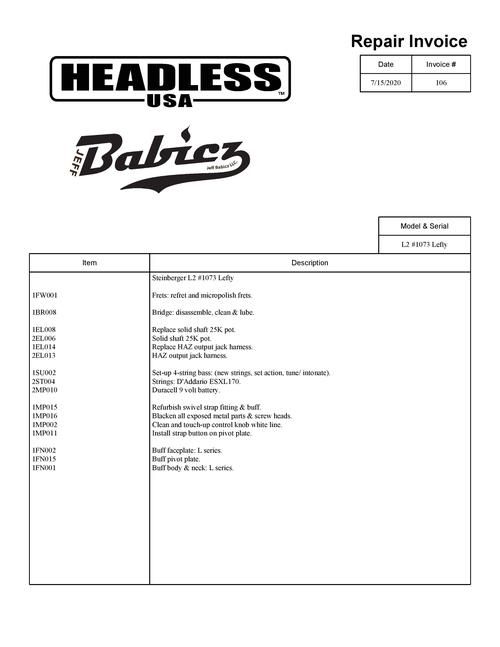 An amazing Steinberger L2LF (lined fretless) bass. Serial number 003!!! This is one of the very first production L2's ever built. This L2 lined fretless bass has some features that totally differentiate it from the later versions. The early EMG pickups with large EMG logos and the "TV" type control knobs.
Now available at HeadlessUSA, an extremely rare and original USA-built white Steinberger GS7ZA guitar. A very scarce Steinberger model, and finding a near-mint all-original Newburgh, NY- built example like this one is amazing.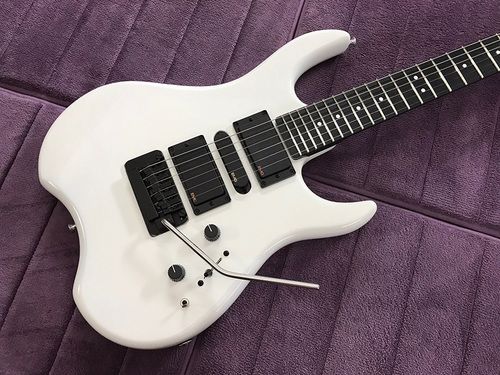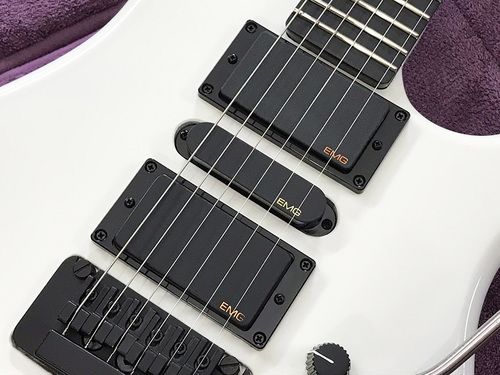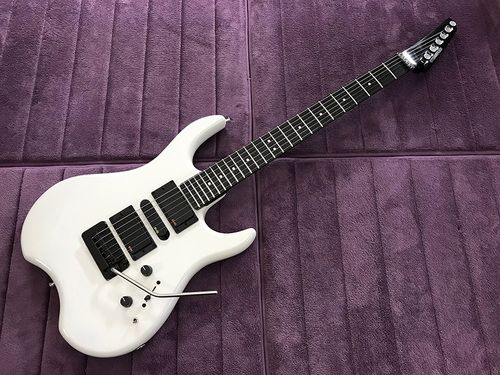 This bass is a very early XL2 model. Steinberger fans call this a "transitional" model. You'll notice that the knobs are L2 type and that this bass was built before the flip-down leg-rest was designed. As always, the pop-out leg-rest is missing in action...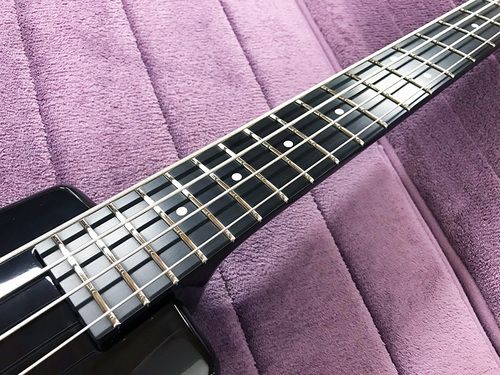 An amazing find. This is the only example that we've ever seen of an original Steinberger factory-built bass with a maple colored fingerboard. We "assume" that this was an experimental build to evaluate the public response to a maple fretboard on a Steinberger bass. If you want the rarest Steinberger bass added to your collection, this would be the one to own..